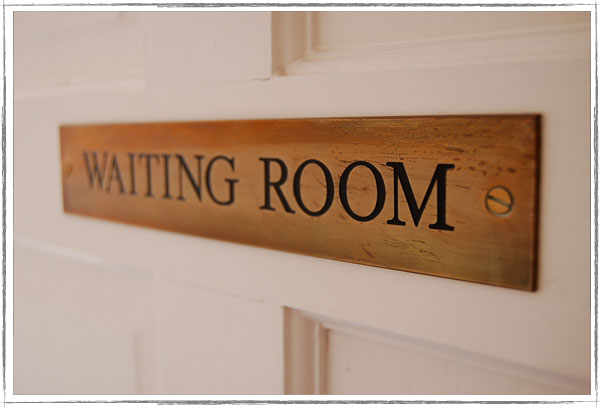 For the comfort of all our patients, we ask that you have no more than 2 people accompany you to the surgery center. It is best to leave small children at home with a guardian. We ask that your companions remain at the center during your surgery and be ready to talk with your doctor once the procedure is complete. If they must depart, we ask that they leave their cell phone number with the receptionist and remain nearby so they can quickly return to speak with the doctor.

We ask companions to refrain from eating or drinking anything in the reception area as a consideration to our patients who have been without food or drink for many hours.

Information Rescinded on May 1, 2020.
Updated on December 1, 2021
As part of our commitment to protect our patients and staff, and to prevent the spread of COVID-19, we have implemented the following in our facility:
Masks
In accordance with guidelines issued by the California Department of Public Health, masks or face coverings are REQUIRED for all persons entering our facilities. If you arrive without a mask, we'll provide one.
Temperature Screening
Anyone entering our facility will encounter temperature checkpoints. If you are found to have an elevated temperature you will be asked additional questions with regards to your visit and either escorted to your appointment or asked to contact your care provider. Learn More »
Visitor Restrictions
Access to our facility is restricted, with a few exceptions. Learn More »
Temperature Screening
The safety of our members and employees is our highest priority. As part of our commitment to protecting your health, we have implemented temperature checkpoints at all our facilities.
A fever of 100°F or greater may be an indicator of illness, including the flu, coronavirus, or other infectious disease — and not everyone knows when they have a fever.
Our ambassador greeters will screen all those entering our building for an elevated temperature including members, visitors, patients, employees, and physicians. Temperatures will be taken with thermometers or thermal cameras that are being installed in our facility.
If an elevated temperature is detected, our ambassador may ask to double check your temperature. If you are found to have an elevated temperature you may be referred to a separate consult area where a doctor or licensed clinical professional can make a clinical determination and provide directions to the appropriate care setting, all others will be advised to contact their primary care provider. Visitors with an elevated temperature also will not be permitted to enter.
This temperature reading will not be part of your medical record or stored as personal health information. By taking everyone's temperature, even if you don't have a fever, we are helping to protect you, the patients we serve, and each other.
Thank you for your understanding and cooperation.
Visitor Restrictions
For the health and safety of our patients, doctors, and staff, and in accordance with recent guidelines from the state of California, we are limiting visitors in our facility. Anyone who is not a patient may not visit patients at this time.
Please do not visit or accompany patients if you have a cough or cold or are sick.
Thank you for your patience and understanding as we work diligently to protect our patients and staff and reduce the spread of COVID-19 in our communities.
No visitors are allowed, except for:
Pediatrics — 1 visitor at a time, rotating between 2 designated caregivers
Patients with disabilities who need assistance — 1 adult caregiver 18 years or older
Language assistance — 1 visitor, only if interpreter services aren't sufficient
Drivers for arriving surgery patients — may enter to provide contact information, and then must leave until the patient is ready for discharge