No matter from where you are coming, we want to make sure our surgery center is easy to find.
Our Location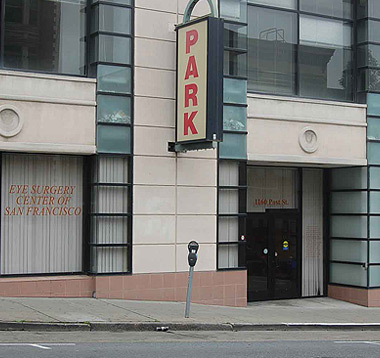 Eye Surgery Center of San Francisco
1160 Post Street
San Francisco, CA 94109
Our center is conveniently located on Post Street, just east of Van Ness Avenue, between Van Ness Avenue and Polk Street. Post Street is a one-way street going east.
Parking is available on the street or in the public garage on Post Street, immediately next to the Eye Surgery Center. There are also parking available within the blocks of our facility.
Access to Public
Outpatient ophthalmic surgeries are scheduled by doctors. Ask your doctor if the Eye Surgery Center of San Francisco is right for your procedure. If you need a referral, click here to review our medical staff. We provided care for all patients, regardless of race, color, creed, manual skills, visual or speech impairments.
Hours of Operation